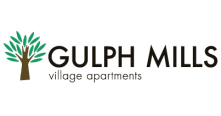 Your Review
Submit a Review

Resident Reviews
Overall Looks well
|

Recommended: Yes
Very good résidence |Recommended: YesWell located, clean, comfortable, I really enjoyed living here.
Good place to stay|Recommended: YesIt good place to stays with access to grocery stores like Giants, walmart and wegmans etc...
Nice|Recommended: YesPeaceful
This community is good to live|Recommended: YesWe are happy at this moment about our facilities provided in GMV apartments.Thanks.
Worth living|Recommended: YesIt's a good place to live in. The neighbor is great.
Great and peaceful place |Recommended: YesIt's a very comfortable and peaceful place. The personnel working in the community is very friendly as well as most of the neighbors. It's a great place to live.
Nice Community|Recommended: YesI am living in 1 bedroom apartment and it is far better than the previous one I stayed. Every facility is very good. The best thing is I can control the heater by my own. Whatever the fixtures complaints were there they do it quickly and effectively.
Wonderful|Recommended: YesThis place is wonderful because the community makes you feel like family and not just a tenant. Location, location, location, and the spacious unit's makes you feel like a home. The landscaping without the fuss is great Peace of mind for my family and friends.
Nice place and quiet neighbors|Recommended: YesI only needed an interim place during relocation and then back to a home, but this apartment was a safe and friendly community. Great location and fitness room on location a plus
I like staying at Gulf mills, its good|Recommended: YesDefinitely I will recommend others for Gulf mills village
Staff are really responsible and nice. |Recommended: YesThey do their duties professionally and accurately unlike in other apartments where residents have to remind them of their tasks on daily basis.
Great Apartments and Staff|Recommended: YesGreat Apartments and Staff.. only downsize is huge electric bills..
Overall very comfy|Recommended: Yeslively, comfy, safe
Peaceful place to live for being so close to the King of Prussia mall |Recommended: YesI lived in the D building and I loved my view from the apartment. I felt that the location was right in the middle of everything I needed but the forest atmosphere around the complex made it feel very peaceful and comforting. The staff were kind to us and remembered who we were after our first meet. The apart is spacious and clean. I recommend this apartment for anyone who wants a good, long-term home but is not yet ready to become a homeowner.